Shopping Cart
Your Cart is Empty
There was an error with PayPal
Click here to try again
Thank you for your business!
You should be receiving an order confirmation from Paypal shortly.
Exit Shopping Cart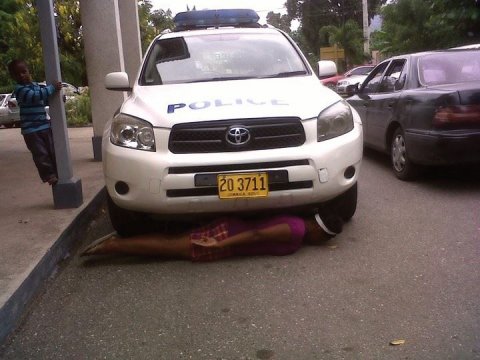 Planking - To plank. To lay horizontally in a strange or unusual place. To plank you must lay horizontally straighten your body and point your fingers and toes down (towards your feet), then you must name your "plank" and post a picture of the creator (of the plank) performing the pose on Facebook.

Planking is a great pastime for people who get bored easily and have friends willing to take pictures of them looking like retards. Public planking is more adventurous and is harder to pull off especially on things like: cop cars, public toilets, and in the middle of six way highways.

Planking can also be dangerous if performed: in places of frequent use, the tops of tall buildings and placed frequented by pedophiles and rapists.Dude : "Hey I'm going planking on the sydney harbour bridge"

Sexy chick : "Nice! I am spastic eagle planking!"

Dude : "You gotta teach me that one"
source the Urban Dictionary
This new trend that seems to have captivated the world, and has even taken foot here in Jamaica. But how many persons have really thought about this new trend and if so what are your planking experiences?
Let us now..

Parties are the norm at this time of the year. Well  lets not just say parties - Sumfest, ATI, Fully Loaded, Igloo just to name a few. The burdens have been placed on the "unfit" to 'tun up' the summer heat in a matter of weeks( since most of these parties are on the beach). The 'perfect' body needs the 'perfect' accessory. Perfect in the sense ladies ( yes this all about us) that your clothes fit well(are not tight to pop your entrails through your nostrils) are event appropriate, are eye flattering(piercings, tattoos) and are not overdone.
How can this be achieved, How can you keep it
This Summer?
Follow these tips then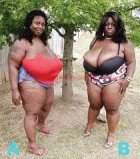 1. Ladies please, please, please Wear swimwear that compliment  your figure. No one wants to be surrounded by that image....no one. Your aim shoukld have you looking something like this..well put together.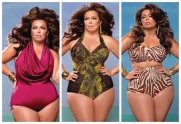 2.  Tattoos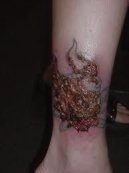 LAWD JEZZZZAS!!  IF A NEVA ONE TING......NO SOME PEOPLE CAN WICKED TO DEM SELF SUH??
Make sure Your TATS are on and POPPING and Not GROSS!! Please seek a certified Tattoo artist and doan ask Jose cause Jose  "learnt" the art..
TATS must look like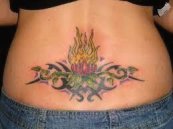 3. Simplicity is best... Heels in the sand may work for some persons but we Jamaicans Know  the utterance the word BAKKLE!! leads to another event!!!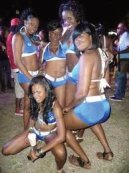 What are some of the things that annoy the hell out of you at a party????  Let me know U Zimmie!! 
I may be committing the ultimate sin at this time, but how many persons are actually getting full satisfaction from the use of a Blackberry? I wont hate, since I was once a BB user (owned 3 BB's as a matter of fact) myself. But for me something just never did add up. I felt the phone was very lacking in multimedia capabilties and I never really took to Pinging.
But hey whats good for you may be trash to someone else.
So I ask, the BB craze spread like Wildfire(not the android HTC) here in Jamaica..Are you fan or Foe?  
/