Shopping Cart
Your Cart is Empty
There was an error with PayPal
Click here to try again
Thank you for your business!
You should be receiving an order confirmation from Paypal shortly.
Exit Shopping Cart
Off the radar for a bit, but stay tuned for Much More!!!!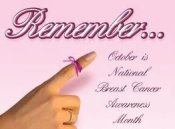 So many of us have been affected directly or indirectly, by this disease. Though it has taken so many of our loved ones yet still so many have survived. Supporting any Cancer oganization will not only help save your Mother, Sister, Wife, Daughter, Aunty, Niece, Grandma, but also Father, Husband, Son, Brother, Nephew, Uncle, Grandpa, Friend and Cousin .
So in honour of Breast Cancer Awareness month lets lift our hats to all our survivors, and also to those who called to rest by this disease!!!!!

Here are some videos I hope you'll enjoy

Well, this is some news!!
It has been confirmed that Prime Minister Bruce Golding will not be seeking re-election at the party's general conference only two months away. The Prime Minister in a statement through Information minister Daryl Vaz, says that the challenges of the last four years have taken their toll and it was appropriate now to make way for new leadership to continue the programmes of economic recovery and transformation while mobilising the party for victory in the next general elections.
So My Question to you is this a political publicity stunt? or Will the JLP be better off with a new DRIVA?
Read more: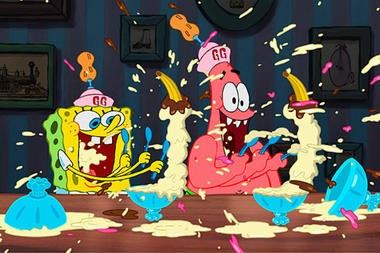 senior writer Stephanie Pappas
Mom and Dad warned that television would rot your brain, and a new study suggests it's true — at least from certain frenetic-style cartoons. Kids who watched just nine minutes of the fast-paced children's cartoon "
SpongeBob SquarePants
" did worse afterward at tasks requiring focus and self-control than did kids who watched a slow-paced cartoon and kids who entertained themselves by coloring.The study was small, and scientists weren't sure how long
the brain-drain effect
persists. But the research highlights the importance not just of
how much TV a child watches
, but of what kind, said
Dimitri Christakis
of the
Seattle Children's Research Institute
at the
University of Washington
. Christakis was not involved in the study, but penned an accompanying editorial appearing today (Sept. 12) in the journal Pediatrics."It's not … all television that creates deficits in attention," Christakis told
LiveScience
. "It's the pacing of the program, what we call the 'formal features,' that actually matter."
RELATED: The six best children's books, chosen by kids
Kids and cartoonsEarlier observation studies returned mixed results on the effect of television on child development, but there have been enough red flags to concern researchers. For example, in a study published in 2009 in the Archives of Pediatrics & Adolescent Medicine, Christakis found that television time
decreases the verbal back-and-forth
between parents and young kids, potentially stifling children's language and social development. [
11 Facts Parents Should Know About Their Baby's Brain
]The new study, led by
University of Virginia
psychologist
Angeline Lillard
, sought to find out whether the type of TV that children watch makes a difference. The researchers recruited 60 4-year-olds (via their parents) and assigned them to one of three conditions. In the first, the children simply colored for nine minutes. In the second, they watched nine minutes of "a very popular fantastical cartoon about an animated sponge that lives under the sea." The third group of children watched nine minutes of "a realistic
Public Broadcasting Service
cartoon about a typical
U.S.
preschool-age boy."Lillard was not available for an interview to confirm the shows used, but the descriptions match the cartoon "SpongeBob SquarePants" and the PBS show "Caillou."The shows were chosen for their very different pacing. "SpongeBob" underwent a complete scene change every 11 seconds, with lots of frenetic movement in between, the researchers reported. The PBS show was slower, with a scene change every 34 seconds or so.Children's shows have become faster-paced over the years even as children watch more television, Christakis said. In the 1970s, children started watching TV at age 4. Today the average age for beginning to watch television is 4 months. The
Kaiser Family Foundation
estimates that two-thirds of infants and toddlers spend an average of two hours a day
watching TV or another screen
. The concern is that overstimulation from hyperactive shows will tax the brain, leading to trouble focusing later.SOUND OFF:
How much television viewing do you allow your children each week?
Testing self-controlAfter the kids finished watching television or coloring, the researchers had them complete a variety of tasks to measure executive control, or the mental ability to focus, avoid distraction and control oneself. Kids did a directions-following test involving moving disks from one peg to another, played a "
Simon Says
"-like game in which they were asked to touch their head, toes or other parts, and practiced repeating sequences of numbers backwards.The researchers also gave the kids the famed "
marshmallow test
," a common challenge for children's self-control. The researchers put out either marshmallows or Goldfish crackers (depending on which the child preferred) and left the room. Before they left, they told the kids that they could ring a bell and eat two marshmallows or crackers immediately. But if they waited instead for the experimenters got back, they could have 10 marshmallows or crackers.This test of willpower has been shown to predict how much self-control kids will have as adults. That's important, because self-control and delaying gratification are considered keys to everything from maintaining good health to building a successful career.The effect of the boob tubeThe researchers tallied and placed the kids' scores on a standardized scale to compare how well each group did. They found that "SpongeBob" watchers scored consistently more poorly across the board. For example, the average standardized score for a child who watched the PBS program on the marshmallow test was around 0.2. For a child who'd watched the frenetic cartoon, it was close to minus 0.5.Kids who watched the slow-paced cartoon performed on the same level as kids who spent their time coloring, indicating that it wasn't the act of TV watching that was causing the deficit, but the type of TV being watched."It would be wrong for people to overgeneralize this and say 'SpongeBob' is a bad show and 'Caillou' is a good show," Christakis said. "It's not about the specific shows. It's about the features of those shows."A show like "
Sesame Street
" is more naturally paced, according to Christakis. Theoretically, that would mean that "Sesame Street" isn't so likely to tax kids' brains, but that theory hasn't been tested. A 1977 study published in the journal Educational
Technology Research
and Development compared the cognitive effects of fast-paced versus slow-paced "Sesame Street" episodes and found no difference between the two. But a 2004 study in the journal Perceptual & Motor Skills noted that "Sesame Street" itself has picked up the pace since the 1970s, and no one has studied modern episodes.The researchers aren't yet sure how long the struggles with executive function persist or how children younger and older than in this study sample are affected, but Christakis said observational research suggests that long-term media exposure can have
long-term impacts
. More and larger studies are needed to answer those questions, he said, but the current research should strike a cautionary chord for parents." At minimum, I think parents should take home from this study that I would not encourage them to watch 'SpongeBob' just before their kindergarten assessments," Christakis said.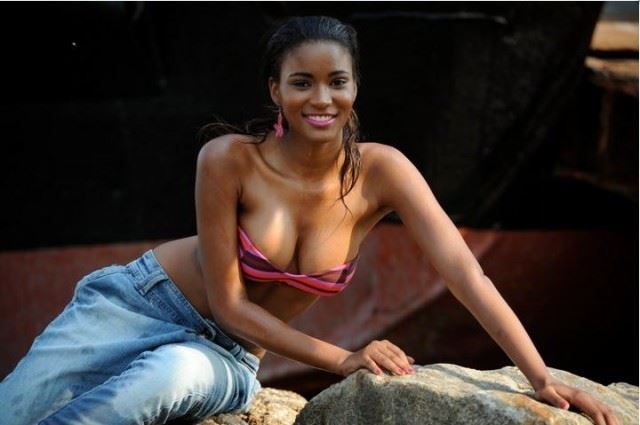 It's the moment pageant fans have been waiting on for months. Your Miss Universe 2011 has just been announced and there will undoubtedly be mixed opinions as to whether the right person won.
Who Won Miss Universe 2011?
Your Miss Universe 2011 is Miss Angola Leila Lopes! Joining her in the Final 5 were Miss Angola, Miss Brazil, Miss China, Miss Philippines and Miss Ukraine.The first runner up is Miss Ukraine.Miss Philippines has always had a huge fan base and they were undoubtedly happy that their representative made it to the final 5 (as with all of the other countries, obviously). Miss Philippines, however, led all of the online polls and those rooting for Shamcey Supsup will likely be upset that she didn't win tonight.There were several gorgeous women competing for this prestigious title but, as we all know, there is only one woman who can come out on top. Now that you know who won Miss Universe 2011, do you think that the right woman took home the crown?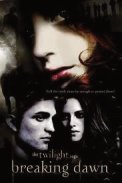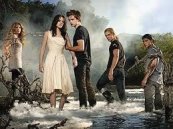 Well the trailer is out and already, the twilight fever has encompassed the masses (twihards)

Breaking Dawn
Breaking Dawn
received mixed reviews from critics and is the most controversial book in the series, as it explored more mature themes and concepts. However, the novel was awarded the
British Book Award
for "Children's Book of the Year". The book was translated in 38 languages with rights sold to over 50 countries. An upcoming
two-part film adaptation of the novel
is scheduled for release in November 18, 2011 and November 16, 2012, respectively

The Jamaica Public Service's stranglehold on the citizens of this country must come to an end NOW!!!
There have been numerous talks within parliament to negotiate an end to the company's monopoly  on the generation, distribution and transmission of electricity.
Everybody done say JPS a tief, wicked, crosses.... but have yout thought of  other ways to generate electricity even for your household? What are ways that you have discovered can assist you in cutting electricity costs?
Let me know Zimmie!!!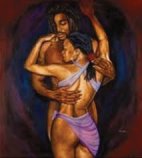 How many persons can honestly say they know how to love?
To share oneself completely in its entirety, with another human being, selflessly.
For some, here lies the essence to their existence, to others it is but a fleeting wish/memory.
To be involved with someone on a mental, spiritual and physical level, embosses the achievement of
this task.....
Is this all BS in today's day and age of  "show me the money then you get the goodies" or is LOVE worth the chase?
What's your View?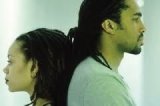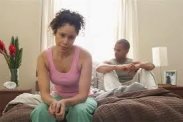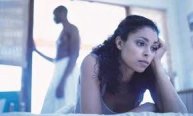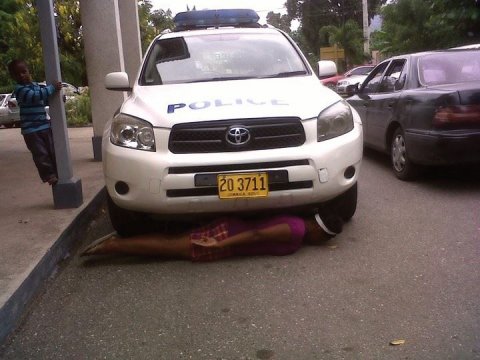 Planking - To plank. To lay horizontally in a strange or unusual place. To plank you must lay horizontally straighten your body and point your fingers and toes down (towards your feet), then you must name your "plank" and post a picture of the creator (of the plank) performing the pose on Facebook.

Planking is a great pastime for people who get bored easily and have friends willing to take pictures of them looking like retards. Public planking is more adventurous and is harder to pull off especially on things like: cop cars, public toilets, and in the middle of six way highways.

Planking can also be dangerous if performed: in places of frequent use, the tops of tall buildings and placed frequented by pedophiles and rapists.Dude : "Hey I'm going planking on the sydney harbour bridge"

Sexy chick : "Nice! I am spastic eagle planking!"

Dude : "You gotta teach me that one"
source the Urban Dictionary
This new trend that seems to have captivated the world, and has even taken foot here in Jamaica. But how many persons have really thought about this new trend and if so what are your planking experiences?
Let us now..
/