Shopping Cart
Your Cart is Empty
There was an error with PayPal
Click here to try again
Thank you for your business!
You should be receiving an order confirmation from Paypal shortly.
Exit Shopping Cart

Parties are the norm at this time of the year. Well  lets not just say parties - Sumfest, ATI, Fully Loaded, Igloo just to name a few. The burdens have been placed on the "unfit" to 'tun up' the summer heat in a matter of weeks( since most of these parties are on the beach). The 'perfect' body needs the 'perfect' accessory. Perfect in the sense ladies ( yes this all about us) that your clothes fit well(are not tight to pop your entrails through your nostrils) are event appropriate, are eye flattering(piercings, tattoos) and are not overdone.
How can this be achieved, How can you keep it
This Summer?
Follow these tips then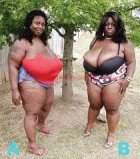 1. Ladies please, please, please Wear swimwear that compliment  your figure. No one wants to be surrounded by that image....no one. Your aim shoukld have you looking something like this..well put together.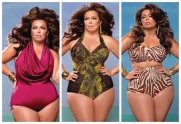 2.  Tattoos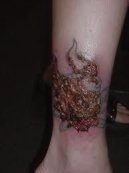 LAWD JEZZZZAS!!  IF A NEVA ONE TING......NO SOME PEOPLE CAN WICKED TO DEM SELF SUH??
Make sure Your TATS are on and POPPING and Not GROSS!! Please seek a certified Tattoo artist and doan ask Jose cause Jose  "learnt" the art..
TATS must look like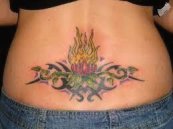 3. Simplicity is best... Heels in the sand may work for some persons but we Jamaicans Know  the utterance the word BAKKLE!! leads to another event!!!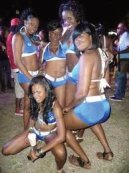 What are some of the things that annoy the hell out of you at a party????  Let me know U Zimmie!! 
/